Crate one button, two button and three button amp foot switches

Crate Cfs1 1 Button Footswitch
The CFS1 is a single foot pedal for selected Crate box mixers and keyboard amps.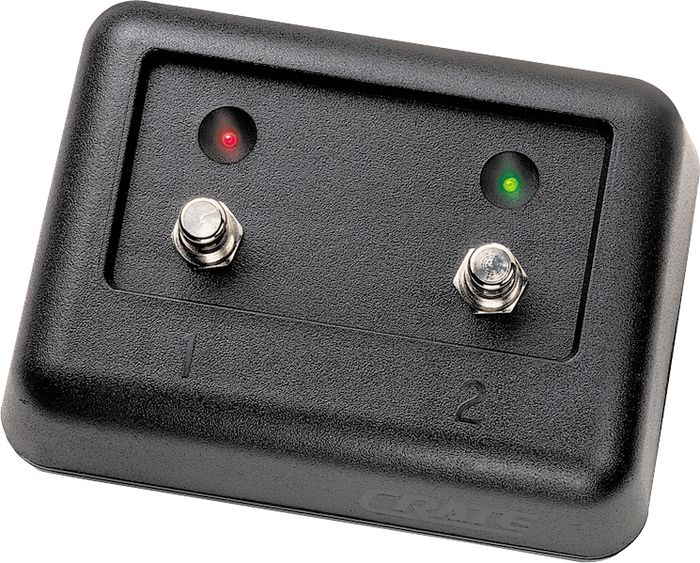 Crate Cfs2 2 Button Footswitch
Replacement footswitch for use with most 25, 30, and 65 watt Crate Amp Models.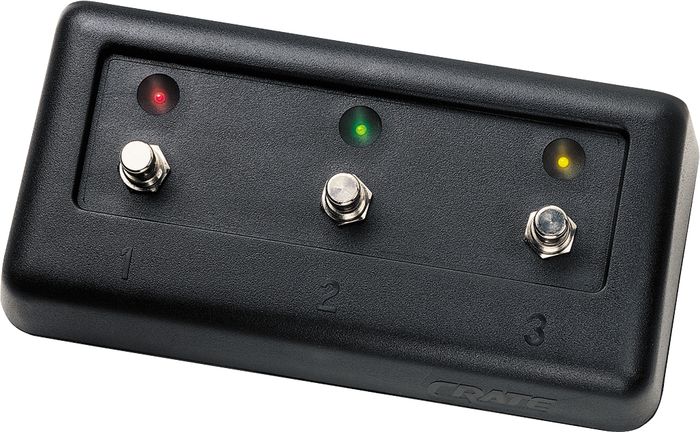 Crate Cfs3 3-Button Footswitch
The CFP3 is Crate's most complete analog footpedal. Switches Channel, Reverb and Chorus on stereo chorus models, and Channel, Gain and DSP on/off on selected GFX models.